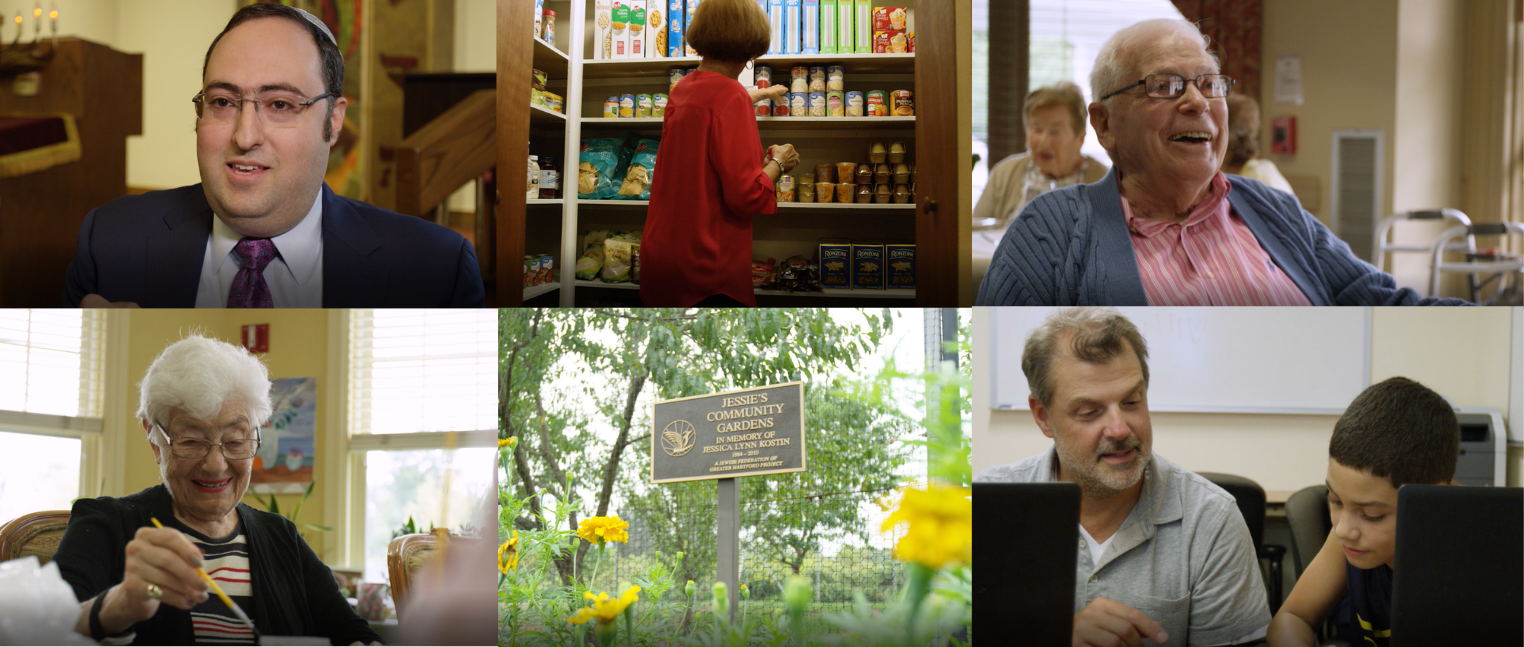 Together, we strengthen today and empower tomorrow.
Your contribution to Federation's Annual Campaign helps to ensure a vibrant future for Jews and their neighbors everywhere:
You protect vulnerable people here and around the world with food, clothing, shelter, counseling and more. Federation "fills the gaps" to keep our safety net strong. When other sources of funding were reduced, Federation increased its allocation to Jewish Family Services of Greater Hartford to ensure that critical services remained available. We helped more than 2,600 Hurriane Maria survivors build new lives in Greater Hartford. Federation supports humanitarian aid and disaster relief for Jews and their neighbors worldwide.
You make Jewish communities stronger through security training and planning and procuring security grants. Federation convenes local and national Jewish organizations to share security best practices and plan community response. We obtain security grants for local synagogues, Day Schools and agencies and maintain strong relationships with local police.
You support community alliances that combat bigotry and build a more inclusive world. Federation's Jewish Community Relations Council partners with people of all cultures and communities to achieve our common goals. The JCRC helped to pass Holocaust and genocide education in Connecticut's public schools and supported our Black and Latino allies in mandating African-American, Puerto Rican and Latino education. And we're working with partners in Hartford to reduce gun violence.
You create a better world for everyone by teaching and living the Jewish values of Torah (education), tzedakah (charity) and tikkun olam (repairing the world). Federation supports vital education and engagement programs that ensure our Jewish values will endure for generations to come.
Your gift to Federation's Annual Campaign does all this, and so much more.
Please use this form to make a gift today, or call or email Donna Wilbur at 860.727.6120 or dwilbur@jewishhartford.org if you'd prefer to make a pledge and pay later.
To learn more about the Annual Campaign, please contact Debbie Glassman.